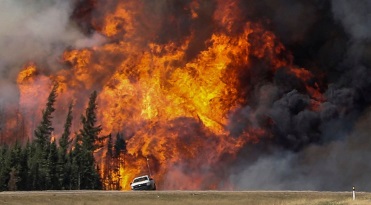 Wildfire spread monitoring in Israel (24.11.16)
In 22 November a wave of fires (both wildfires and urban fires) began in Israel. Israel's Fire Service has declared a 'state of emergency' particularly in the Haifa district. Due to the fires, thus far about 80,000 people have been evacuated from their homes.
Company performed a monitoring of wildfire propagation on the Haifa territory. The sequence of satellite images demonstrates the fire spread on November 24.
Functional capabilities of IMC software make it possible to analyze and process vector and raster data in a single geoinformational environment, which significantly reduces processing time. It benefits to rapid decision-making which is especially important for real-time emergency situations monitoring.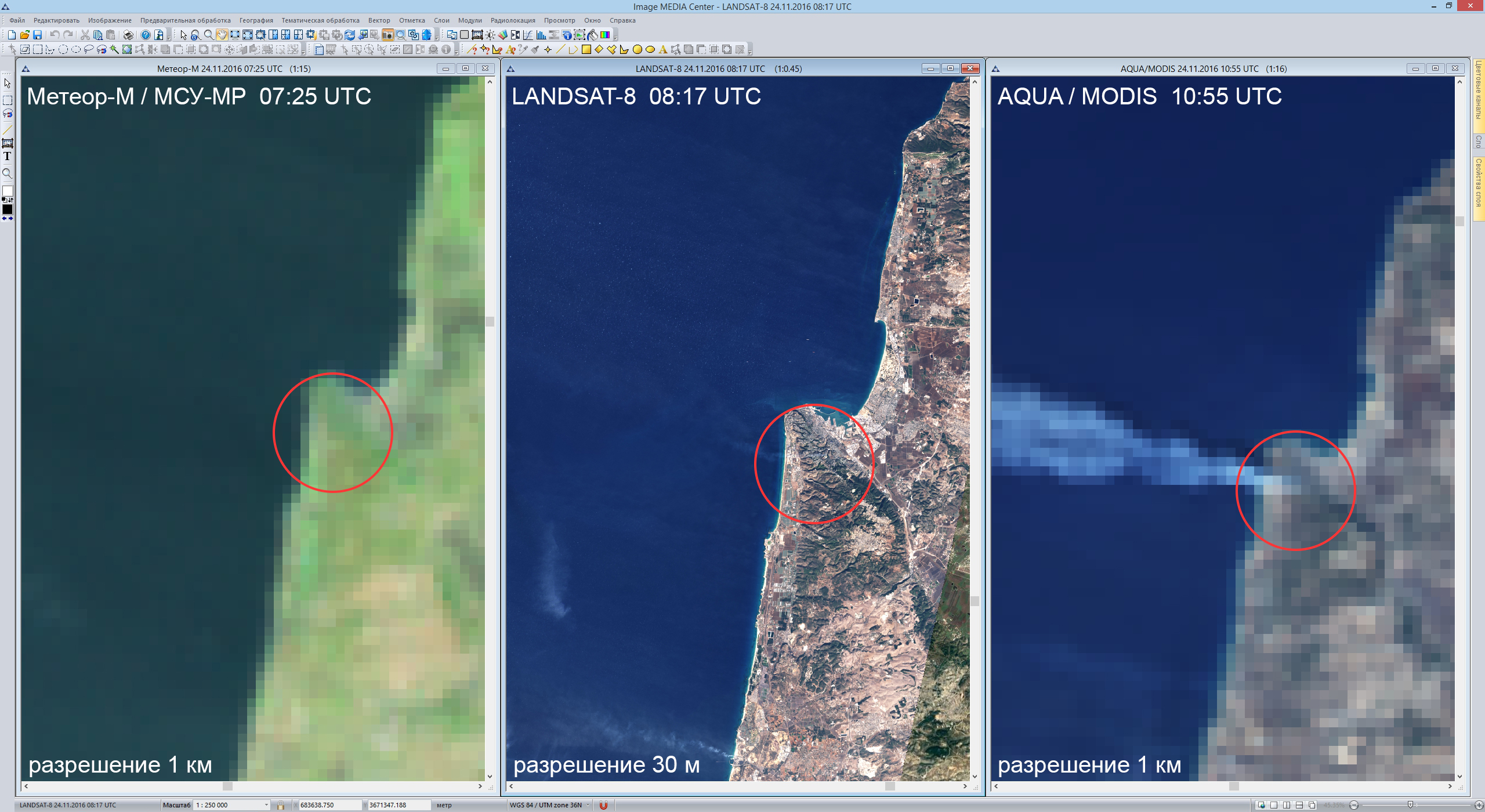 From left to right:
1) METEOR-М, 24.11.2016 07:25 UTC (1 km resolution),
2) LANDSAT-8, 24.11.2016, 08:17 UTC (30 m resolution),
3) AQUA/MODIS, 24.11.2016, 10:55 UTC (1 km resolution)
* Meteor-М data was provided by Emercom Russia, Federal Space Agency; Landsat-8 and Aqua imagery is obtained from the free data sources.
Two Beriev Be-200 firefighting aircraft of the Russian Emergencies Ministry arrived in Israel on November 25 to assist with the operation as ordered by President Vladimir Putin. The international forces of 10 countries took part in the operation.