Ecology
Image Media Center - powerful tool
for monitoring the state of the environment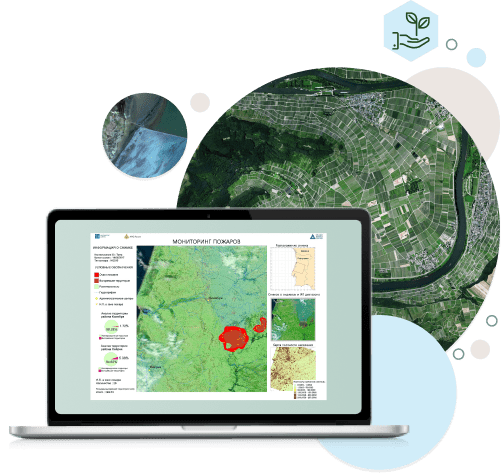 Reasons to use IMC
Functional
Ample opportunities for working with vector maps and remote sensing data, highlighting areas of interest.
Scalability
Open architecture and the ability to expand functionality by developing additional modules.
Complexity
Focus on a comprehensive solution for various organizations, the ability to save the entire project in one file.
IMC has many tools to monitor the state of our planet
Fire monitoring
Forest fires have a huge impact on forest ecosystems on a global scale. Almost a third of forest areas are covered by fire every year. Trees die, grass, shrubs, mosses and lichens burn out, soil is damaged, microorganisms living in it die.
Automated fire detection algorithm produced in several stages:
Using automated image processing algorithms;
Thematic processing and automated identification of fires;
Automatic vectorization and creation of a thematic layer in GIS.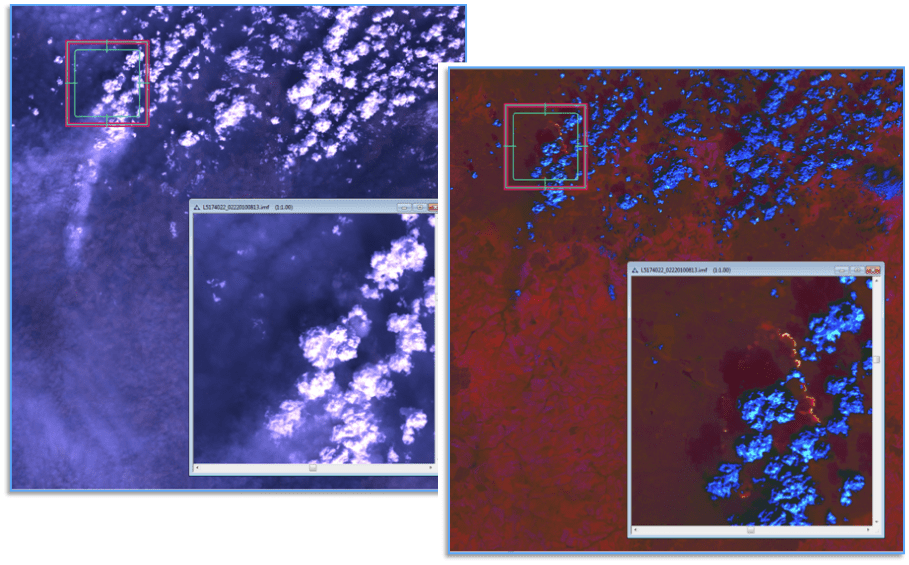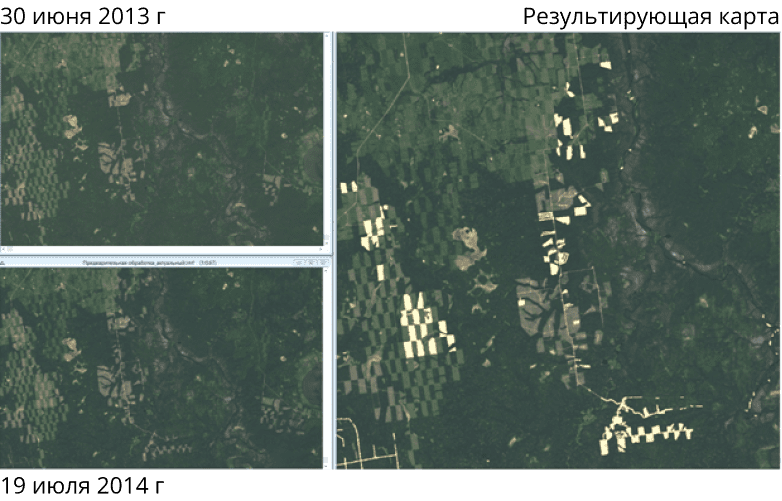 Deforestation
Despite the fact that forests are a renewable resource, their clearing rate is too high and cannot be covered by the rate of reproduction. Millions of hectares of deciduous and coniferous forests are destroyed annually.
Deforestation is a global environmental problem. More than a million species living in the rainforest are endangered.
The algorithm for automated detection of deforestation is performed using multi-temporal space images for the area of interest by comparing index images and identifying areas where changes have occurred.
Identification of oil pollution
Oil and oil products are currently one of the most common environmental pollutants. In the process of extraction, transportation, processing and use of oil, environmental pollution occurs, where the soil and plants experience a particularly strong negative impact. When oil and oil products get into the soil, deep and often irreversible changes in its morphological, physical, physicochemical properties occur, and sometimes a significant restructuring of the entire soil profile.
The algorithm for automated detection of oil pollution detection is produced by building a series of index images, which makes it possible to detect oil pollution on the water surface of the study area. Next, vectorization and filling in of attributive information is performed.