News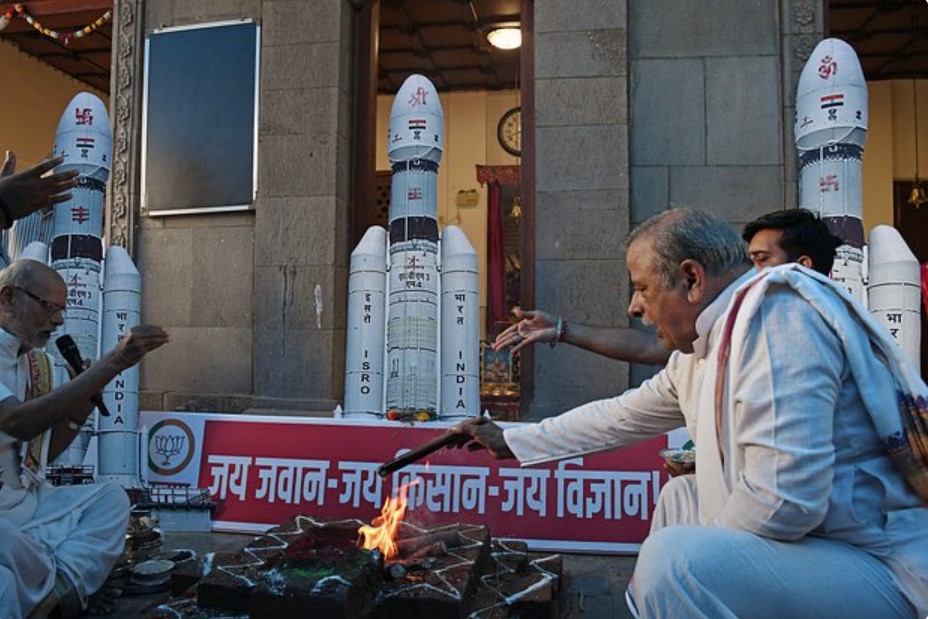 Indian space station was the first to successfully land on the moon
On Wednesday, August 23, the Indian automatic interplanetary Station (AMS) Chandrayaan-3 made a successful landing on the surface of the Moon. The live broadcast of the descent was conducted by the Indian Space Research Organization. You can watch it on YouTube.
The descent of the AMS from the lunar orbit with a height of 30 kilometers took 19 minutes. The soft landing took place at approximately 15:32 Moscow time at a point with coordinates of 69.37 degrees south latitude and 32.35 degrees east longitude near the Mancini crater in the Southern hemisphere of the Earth's natural satellite.
Chandrayaan-3's journey from Earth to the Moon took about 40 days
The Chandrayaan-3 mission was launched on July 14 on a Geosynchronous Satellite Launch Vehicle (GSLV) Mk III rocket from the spaceport at the Satish Dhawan Space Center on Sriharikota Island. The AMS arrived in lunar orbit on August 5.
How did Chandrayaan-3 land on the moon?

With the successful descent of Chandrayaan-3, India joined the club of space powers capable of soft landing on the surface of the Moon. Earlier, this possibility was demonstrated by the USSR, the USA and China.
"When we see such historical moments, we are very proud. This is the dawn of a New India"
Narendra Modi Prime Minister of India
In addition, the Indian AMS made a lunar landing at the highest latitude among all stations that have ever tried to make a soft landing on the Moon.
Chandrayaan-3 Equipment

The purpose of the Indian mission is to place a lander with a rover on the surface of the moon. It is expected that they will work on the Earth's natural satellite for about two weeks.
As a payload, a six-wheeled rover weighing 26 kilograms received two spectroscopes that will allow chemical, mineralogical and elemental analyses of the lunar surface.
The lander carries four scientific instruments. The first of them will study the magnetic field of the Moon, the second — the thermophysical properties of the regolith, the third — the seismic activity of the Earth's natural satellite. The fourth device will allow you to specify the distance from the Moon to the planet.
Previous Indian missions to the Moon
The first Indian mission to the moon — Chandrayaan-1 — was orbital. The AMC of the same name, which started in November 2008, worked for about a year. During the second mission, Chandrayaan—2, an AMS with an orbital and descent vehicle went to the Earth's natural satellite in July 2019.
India's first attempt to make a soft landing on the moon, made in September of the same year, was unsuccessful
The Chandrayaan-2 orbiter continues to operate until now. With its help, India communicates with the Chandrayaan-3 lander.
Source: Lenta.RU