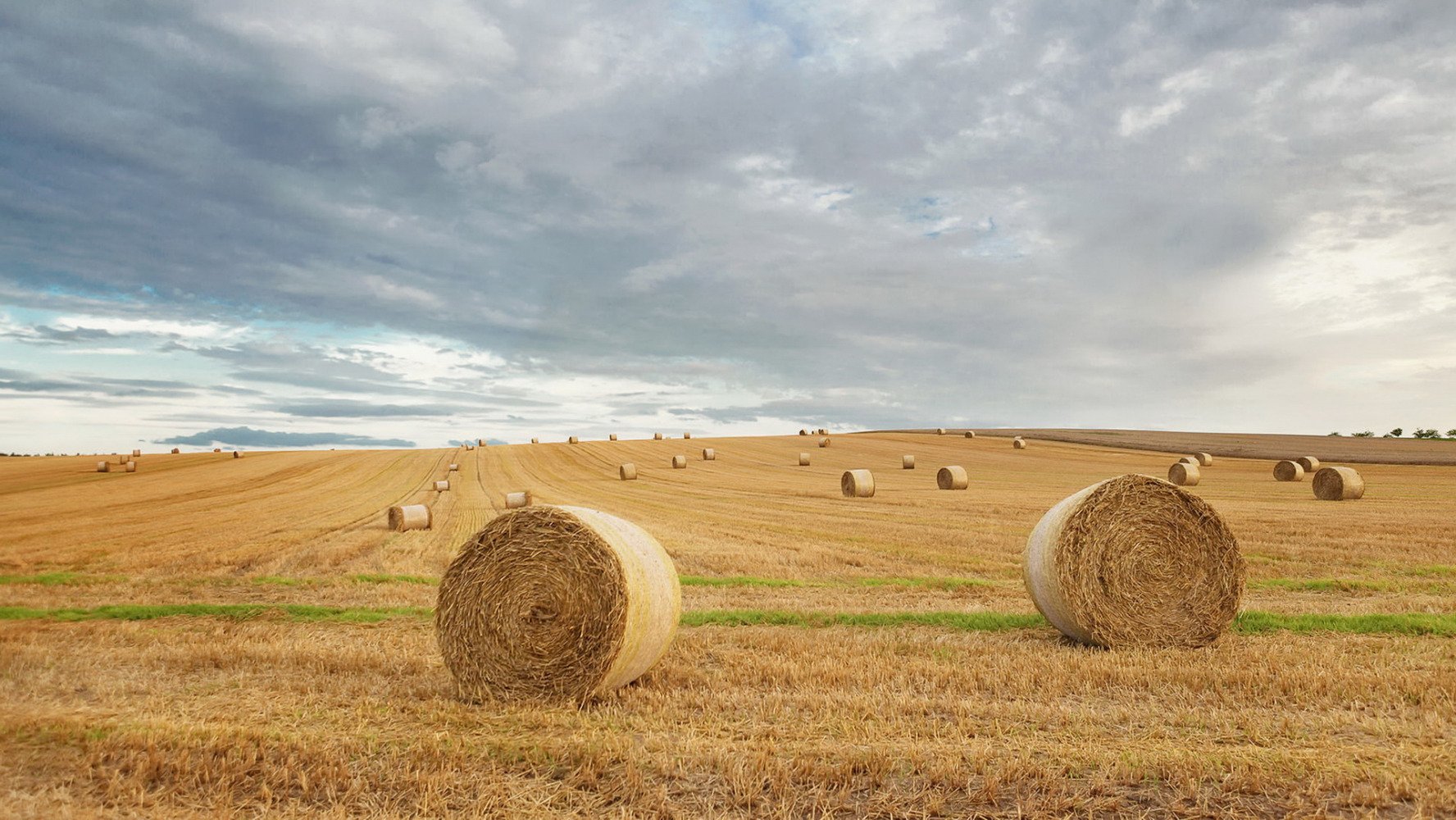 Crop monitoring - Krasnoyarsk Territory - Landsat 8
Crop monitoring
30 September 2022
To make timely management and economic decisions in the field of agro-industrial production, it is important to have promptly updated information on the state of agricultural crops. This kind of information can be obtained on the basis of satellite data for monitoring the dynamics of crop development at the level of individual fields or individual regions.
Company "Center for Innovative Technologies" conducted monitoring of the state of crops in the Krasnoyarsk Territory.
According to the results of monitoring in the IMC PC, a report was generated in which a pie chart is presented, including:
plowed land;
seedlings;
regrowth;
active growth;
budding;
bloom;
maturing.
Monitoring the state of crops on June 8, 2021: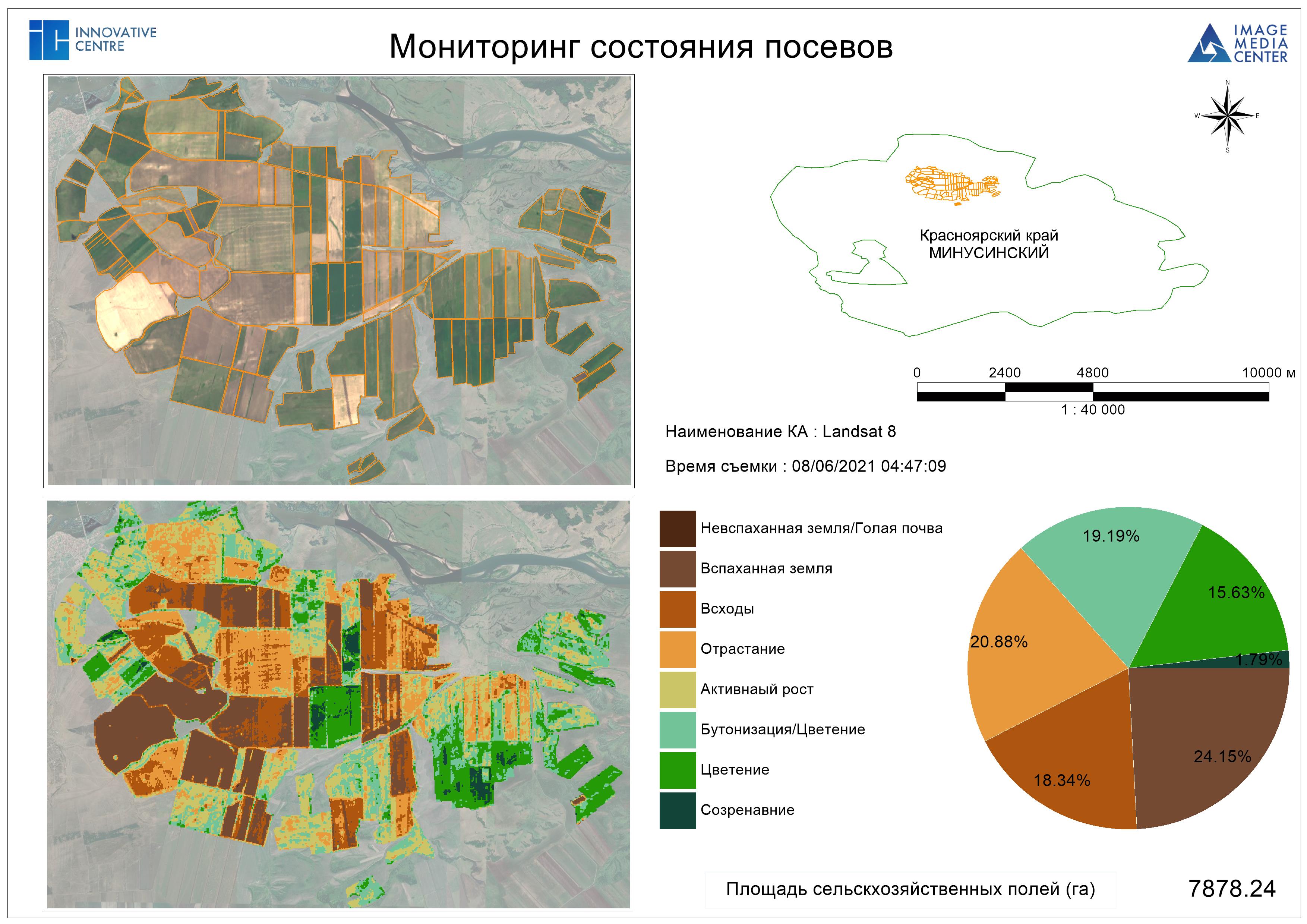 Monitoring the state of crops on July 17, 2021: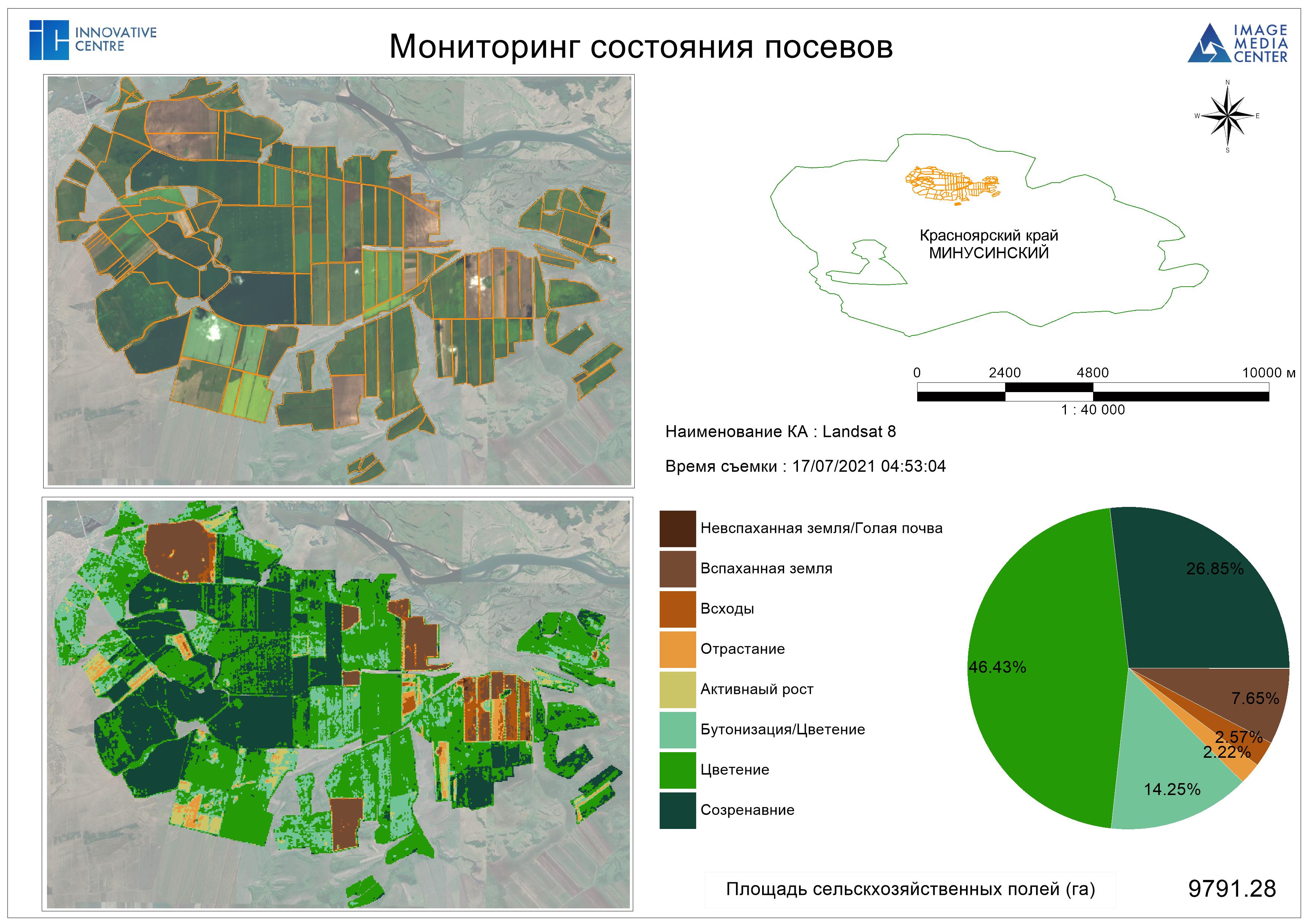 Monitoring the state of crops on August 11, 2021: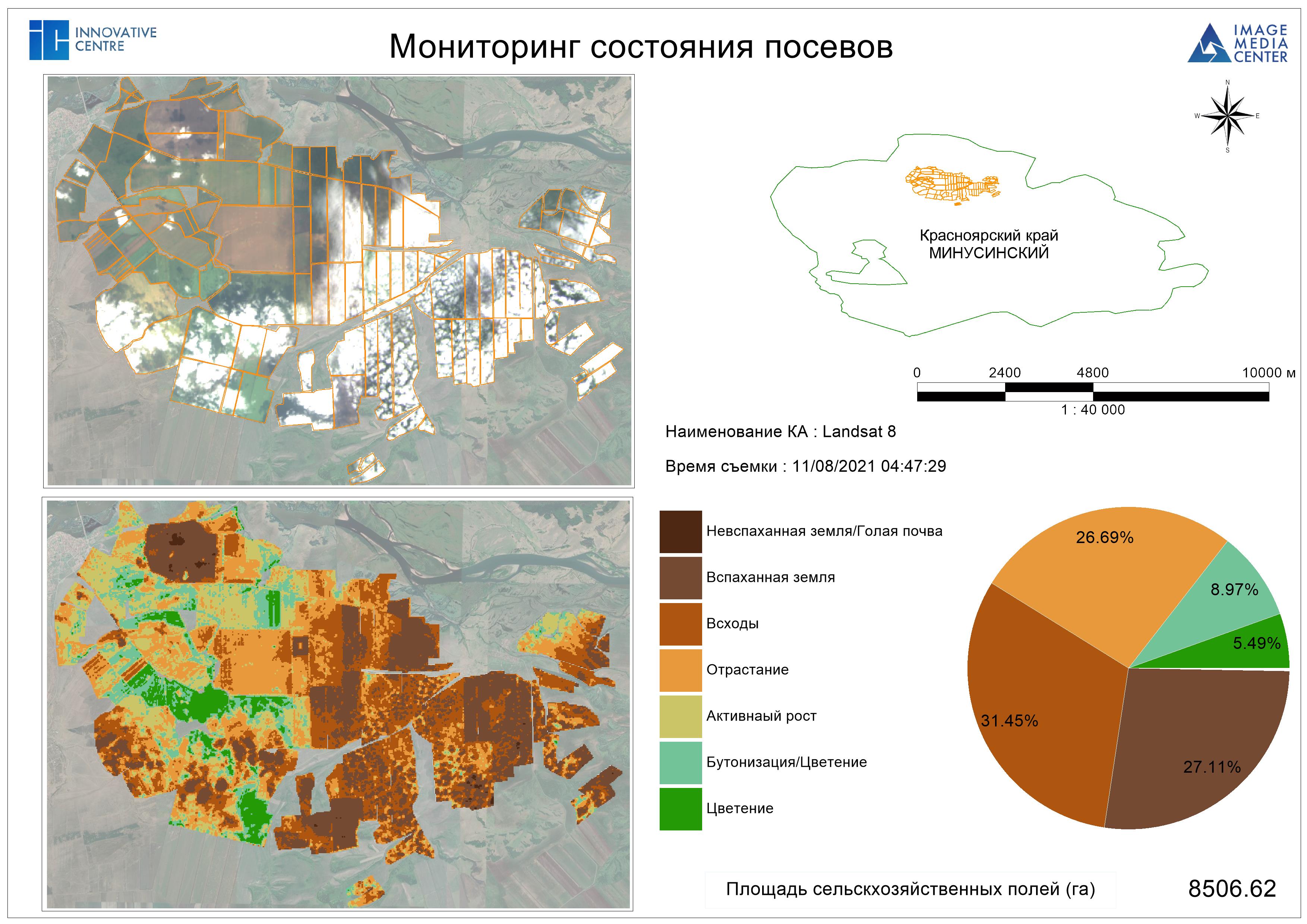 Monitoring the state of crops on August 27, 2021: