News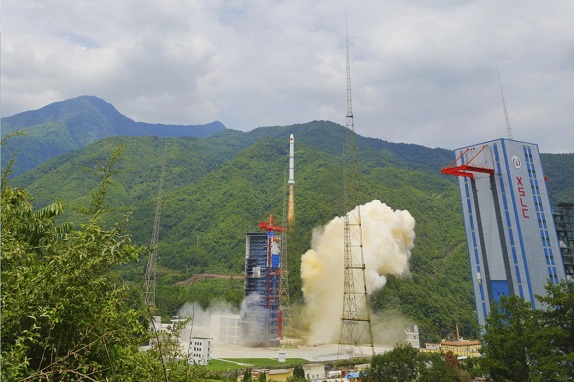 China launches Yaogan-30-09 remote sensing satellite
The Long March 2C rocket launched from the Xichang Space Center in southwest China on June 18, 2021 at 2: 30 am ET. China Aerospace Science and Technology Corp. (CASC) confirmed a successful launch within an hour.
On board was the ninth group of three remote sensing satellites "Yaogan-30". The Tianqi-14 commercial satellite was also launched for a commercial company, Beijing Guodian Gaoke Technology Co. Ltd, designed to collect data in blind spots not covered by Chinese satellite systems.
It was stated that the previous groups of three satellites launched in the Yaogan-30 series were intended for "detection of the electromagnetic environment and related tests". Previous launches have sent groups of three Yaogan-30 satellites into roughly circular orbits 600 kilometers high, tilted at a 35-degree angle.
External analysts believe that the Yaogan series of satellites are intended for military use. The tilt of the Yaogan-30 constellation suggests that it can provide frequent repeat visits for electronic and signal reconnaissance, as well as optical and radar images in areas close to China.
Source: Spacenews.com