News
A blanket of smoke from fires in Siberia is so huge it can be seen from nearly 1 million miles away in space
It's a tad faint, but a smudge of smoke is clearly visible in the image below, captured by a spacecraft in deep space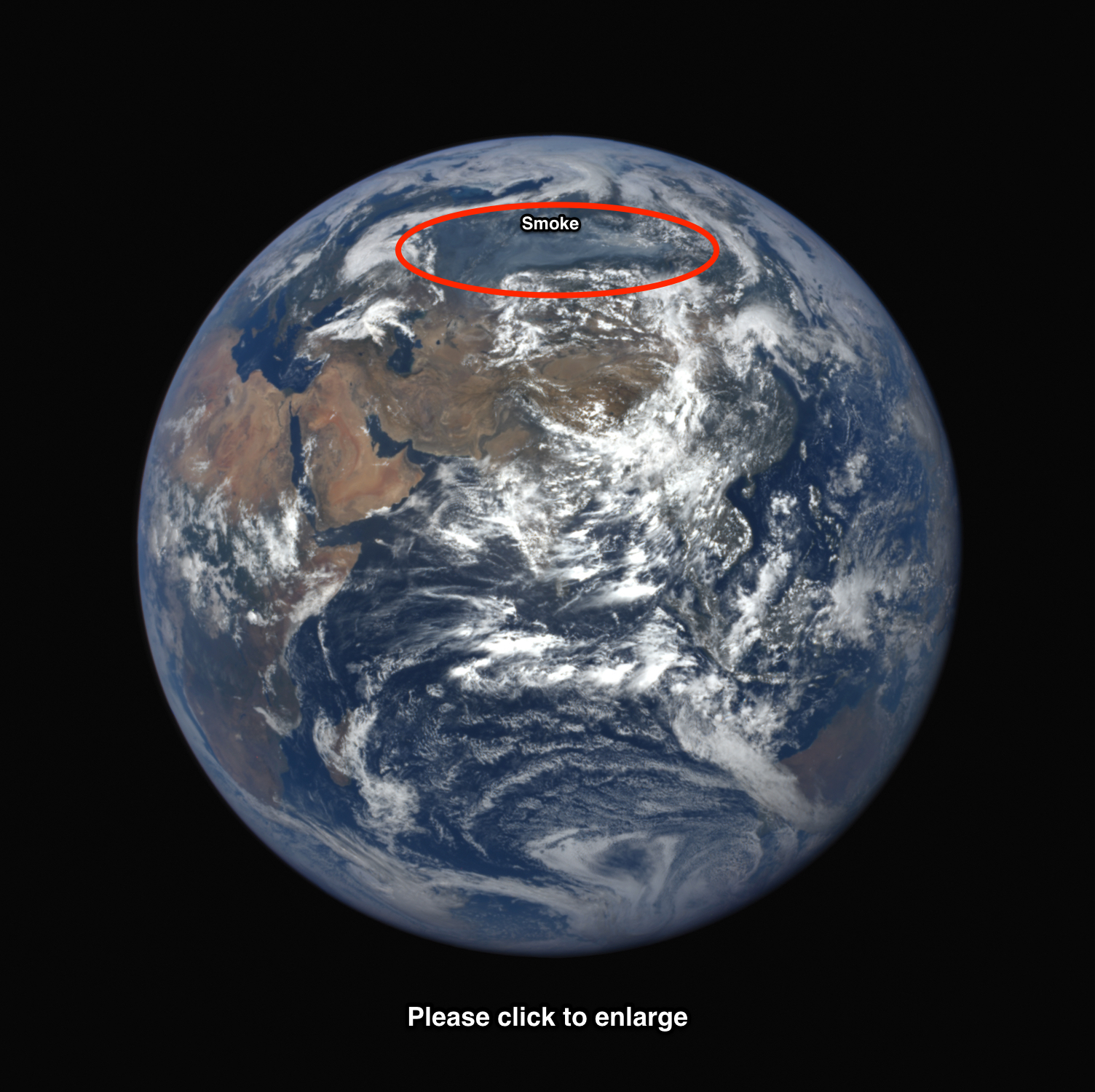 This image was acquired by the EPIC camera on NOAA's DSCOVR spacecraft when it was 975,074 miles from Earth on July 21, 2016. Bluish-gray wildfire smoke over Siberia can be seen within the circled area. Make sure to click the image to open it in a new window, and then click on it again to enlarge it. (Source: http://epic.gsfc.nasa.gov/ )
The Deep Space Climate Observatory spacecraft hovers between the Earth and Sun, keeping a constant eye on our planet's sunlit side from about a million miles away.
Yet even from that extremely distant vantage point (called Lagrange Point 1), DSCOVR'S camera was able to discern a broad blanket of smoke from wildfires raging in Siberia.
Look for the smoke within the circled area in the image above, acquired by the EPIC camera on July 21, 2016. Click the image to open it in a new window, and then click on it again for a close up view. The smoke is clearly visible.
How much of Siberia is burning?
Despite all the smoke, the Russian government says burning in not terribly extensive. On July 18th, it reported that 77 fires were burning on 45 square miles of territory, an area smaller than Washington D.C. For the year to date, the government says 2,583 square miles have burned.
But Grigory Kuksin of Greenpeace Russia, quoted in a story in Phys.Org, says the government is playing down the extent of the burning. By his accounting, 27,027 square miles have burned so far this year — an area larger than West Virginia.
It's difficult to know what the precise number is. But given the extensive smoke blanket — which stretches across at least 2,000 miles of Siberia from west to east — I'm guessing that the figure is closer to the estimate from Greenpeace.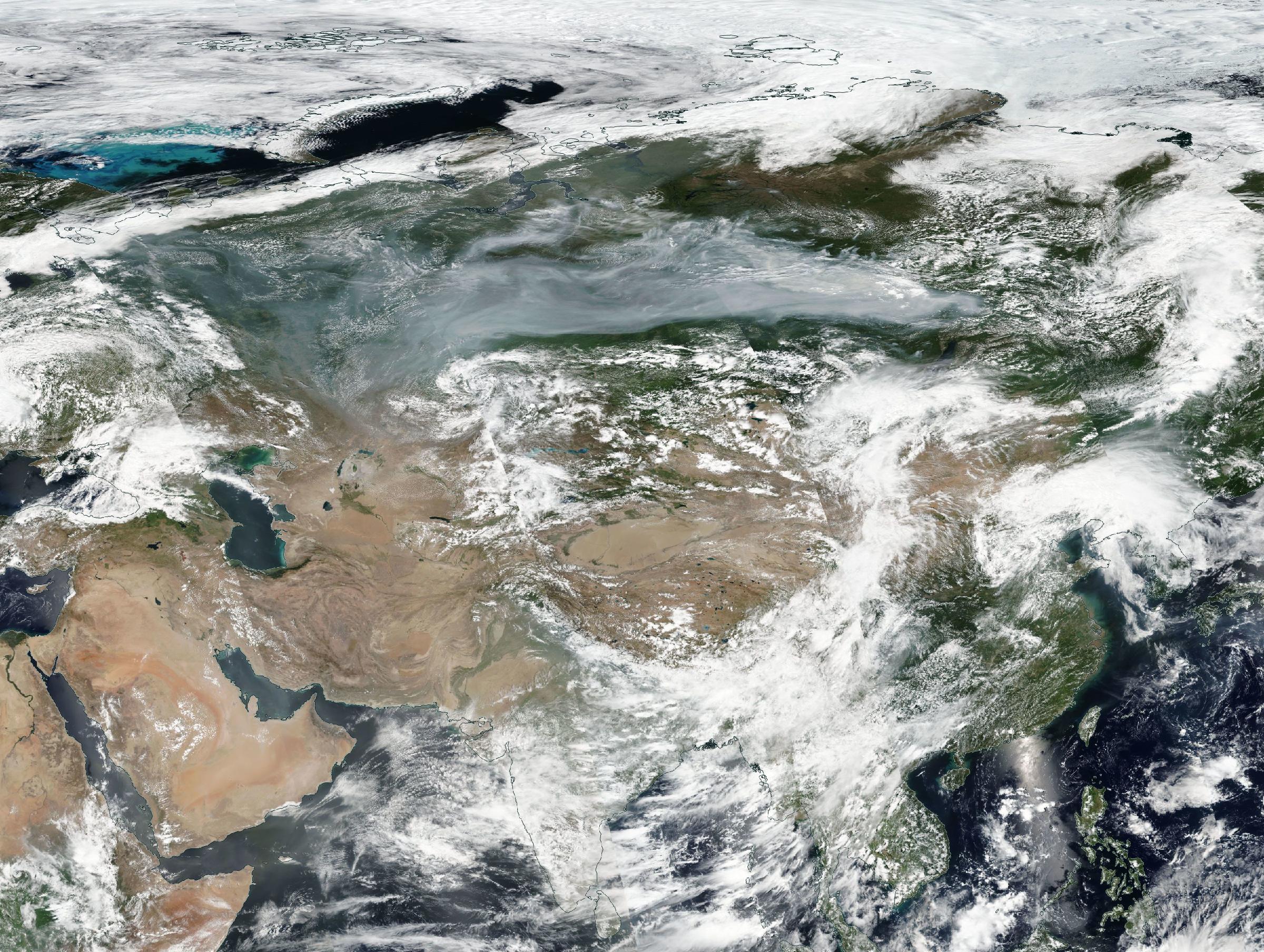 Most of Asia is visible in this image from the Suomi NPP spacecraft on July 21, 2016. Smoke from wildfires in Siberia extends across at least 2,000 miles of Russia from west to east. Suomi NPP orbits 512 miles from Earth. (Source: NASA Worldview)
According to Kuksin, Russia's boreal forests are second only to Earth's tropical forests in absorbing carbon dioxide, the main greenhouse gas implicated in global warming. Warmer and drier conditions are contributing to more extensive burning, releasing large quantities of CO2 into the atmosphere, and reducing the forests' ability to withdraw some of it back through normal plant respiration.
Siberia isn't alone in its wildfire woes. Canada has seen more than 1,500 square miles go up in flames this year. One fire destroyed a large portion of Fort McMurray and resulted in the costliest disaster in Canadian history.
And after months of record-setting warmth culminating in extremely high temperatures, wildfires exploded across Alaska, ignited by some of the 45,570 lightning bolts that struck the state's forests between July 13 and 16th.
EPIC's view of Earth
As someone who looks at satellite imagery almost every day, I have to say that I was impressed by the ability of DSCOVR's EPIC camera to see what is happening in Siberia right now. It does it by teaming a relatively modest 4 megapixel sensor (half the megapixels of the iPhone 6 in my pocket) with a Cassegrain reflecting telescope.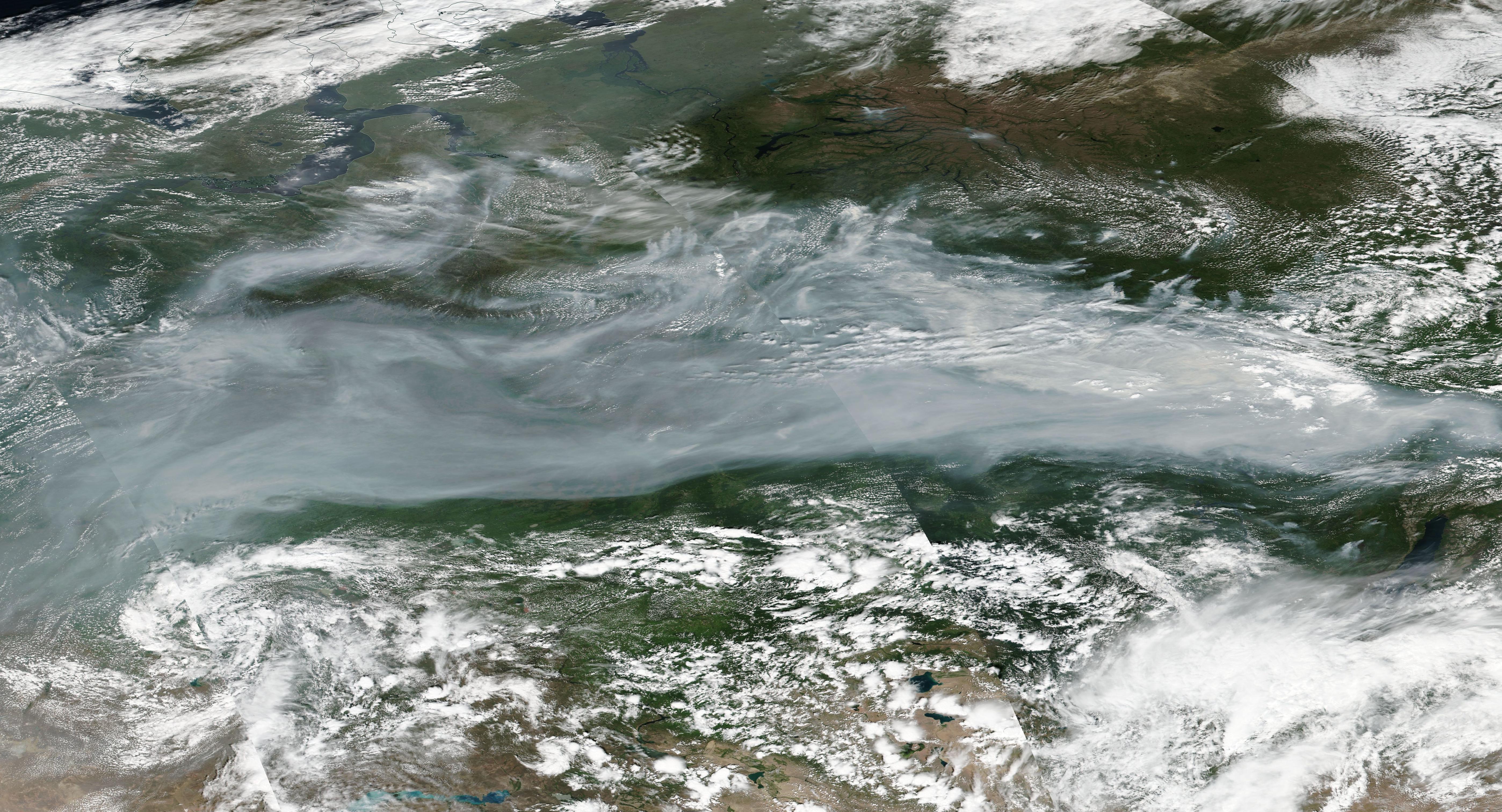 Satellite image of smoke from Siberian wildfires. (Source: NASA Worldview)
This first one is from the Suomi NPP spacecraft, which orbits 512 miles above Earth's surface. It is a closer view than the one higher up in this post. Make sure to click on the image to open it in a new window, and then click on it again to zoom in close.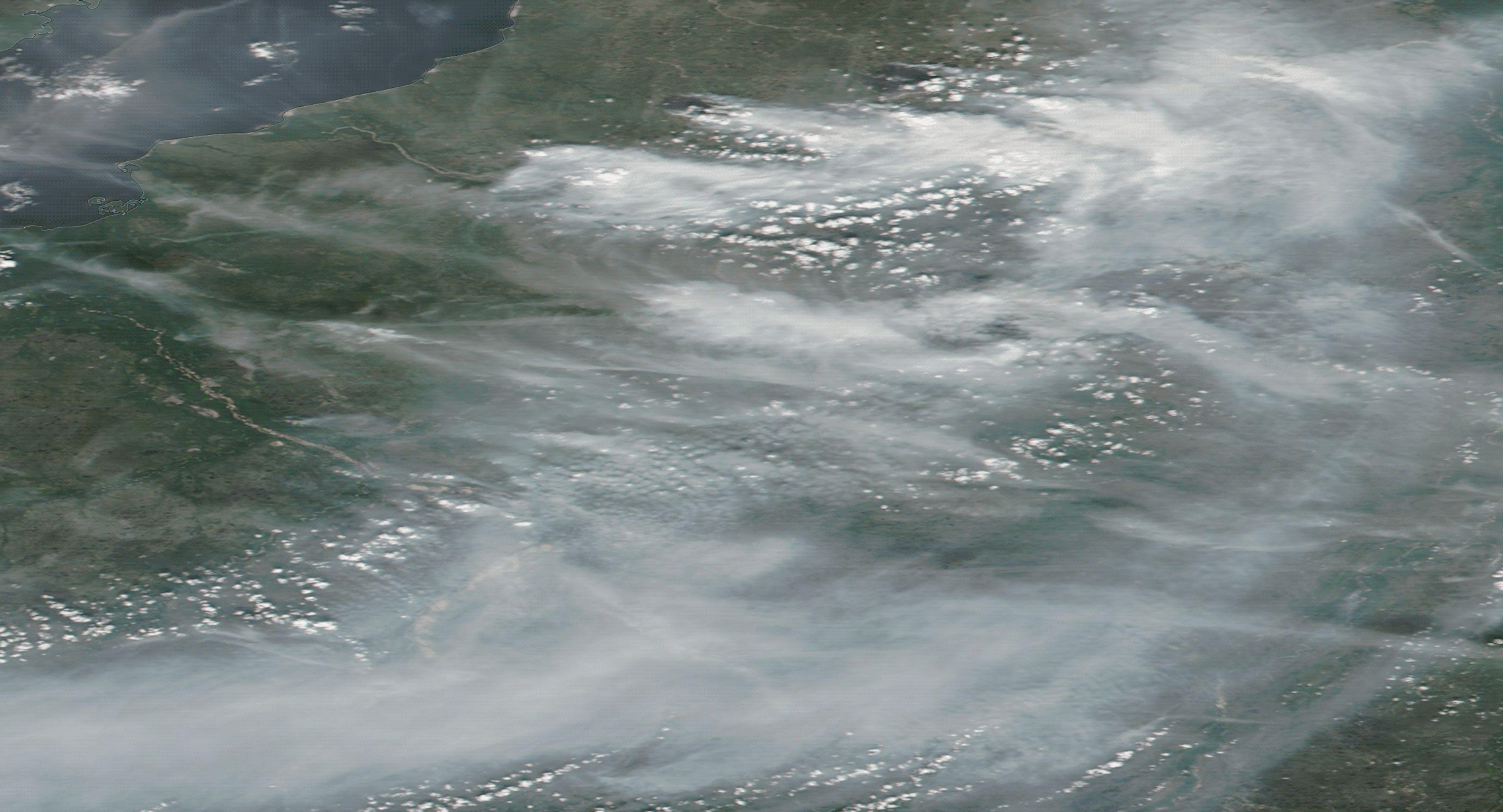 Animation of natural- and false-color satellite images of some of the fires burning in Siberia. (Images: NASA Worldview. Animation: Tom Yulsman)
The animation above consists of a natural-color image from Suomi NPP, and a false color image from NASA's Terra satellite, both on July 21. The orange tones in the false-color image are indicative of areas where active burning is occurring.
The body of water visible in the upper left corner is the Gulf of Ob, a large inlet indenting northwestern Siberia along the Kara Sea.
Source: http://discovermagazine.com/